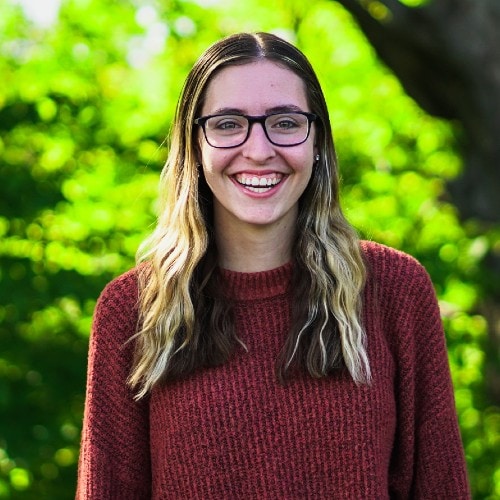 Abbie grew up around Word of Life, so from a young age, she heard a lot about Jesus. She was saved at the age of five during camp when she heard the Gospel very clearly presented.
She attended a Christian school up until high school and was baptized at the age of 8 at her home Church in Waterloo. It wasn't until high school that her faith was really challenged in a public school system.
She made the decision to work on staff at Word of Life for two summers, which challenged her in a lot of areas and made her realize her sin and the need to reach young people for Christ! In 2019 she attended Recharge with her youth group, and she made the decision to dedicate herself to Christ! After this decision, she knew that she wanted to attend Word of Life Bible Institute.
She loves working with people and she will be working in the Admissions department next year, as well as travel with the Vibrant team. She looks forward to reaching the next generation for Christ!
Support Abbie Watson-Zehr
To contribute via cheque, please write the cheques in the name of:
"Word of Life Canada"
In the memo section designate:
Abbie Watson-Zehr
Mail to:
Word of Life Canada
617796 Grey Road 18
Owen Sound, ON N4K 5W4