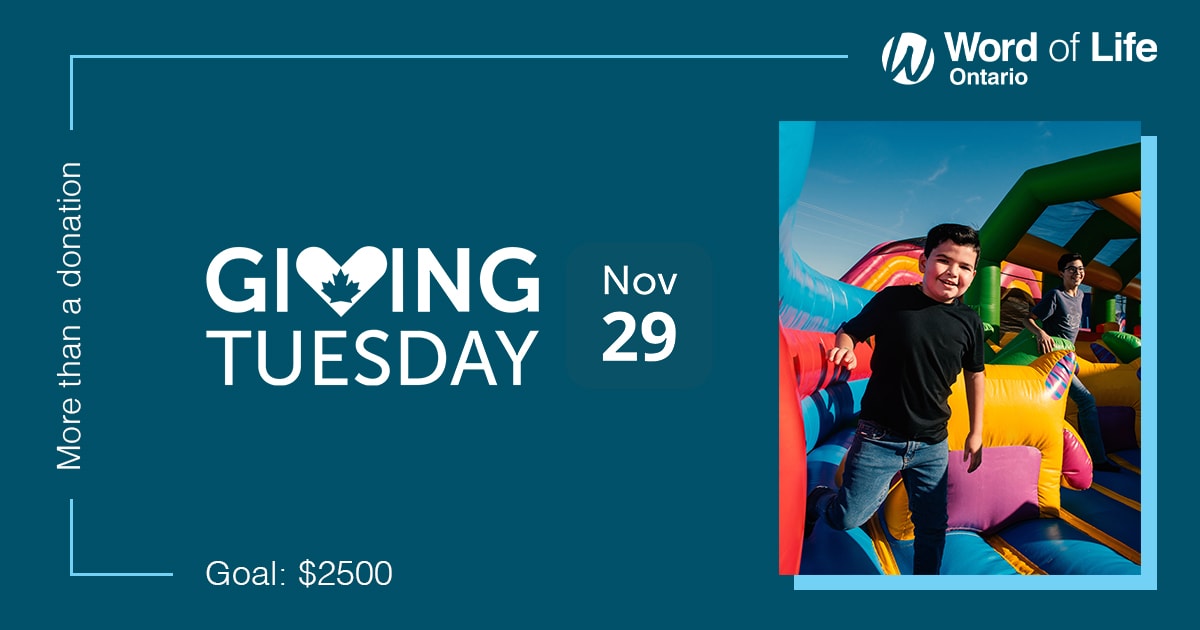 Giving Tuesday is a day of global generosity that encourages people to do good.
Word of Life is giving you the opportunity to make an eternal impact on the next generation through fun!
We see over 1300 children and youth every year! Help us create a fun atmosphere for campers, families, and youth as we share the life changing message of Jesus Christ. Our goal is to raise $2500 for an inflatable (air generated bouncy structure). We will use it in camps, youth events, and community ministries that are run by our Ontario staff. God can use this fun atmosphere to continue working in the hearts of children and youth.
Will you prayerfully consider making an eternal impact in the lives of campers, families and youth through fun?
To contribute via cheque, please write the cheques in the name of:
"Word of Life Canada"
In the memo section designate:
Giving Tuesday 2022
Mail to:
Word of Life Canada
617796 Grey Road 18
Owen Sound, ON N4K 5W4