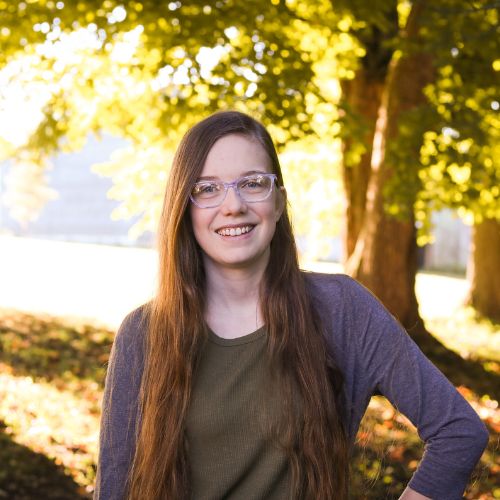 Ashleigh grew up in a Christian home as the Oldest of six she attended Word of Life Youth Camp in 2010 and it was at camp that she decided to trust Jesus Christ as her Savior.
After high school Ashleigh wasn't sure what sure wanted to do for Post-Secondary, so she attended the Word of Life Bible Institute and graduated in May of 2021.
It was at the Bible Institute that she felt the calling to go into ministry. She didn't know what God was calling her to do at first, but as she got further into her year as a student at the Bible Institute, she knew that God was calling her to lead in ministry at Word of Life. Ashleigh mentioned her interest to one of the Deans and they got back to her saying that there was a need for someone on the Admissions team.
Ashleigh spent a year as an Admissions Counselor at Word of Life as well as traveling with the Vibrant ministry team and is now moving into the role of Admissions Coordinator.
Ashleigh wants to be able to encourage other students that spending a year at the Bible Institute is something that may impact their lives greatly, she looks forward to reaching the next generation for Christ.
To contribute via cheque, please write the cheques in the name of:
"Word of Life Canada"
In the memo section designate:
Ashleigh Tremain
Mail to:
Word of Life Canada
617796 Grey Road 18
Owen Sound, ON N4K 5W4