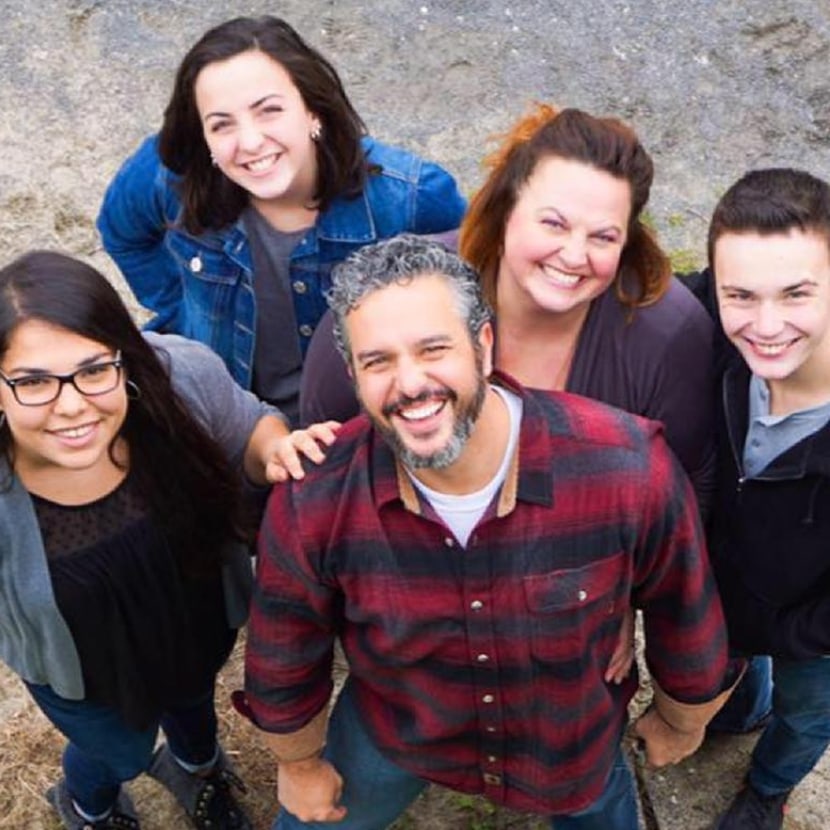 Ministry Description
Jerad and Wanda minister at their local church, Grace Church, in various ministries: singing/playing on worship teams, teaching children's church and youth group, facilitating men and women's ministries, and preaching (Jerad). Jerad also serves as an elder.
Jerad oversees, trains, mentors, and counsels young people and youth workers in the Greater Montreal area. He fills the pulpit, speaks at youth retreats and camps and seeks to inspire young people to pursue a relationship with Jesus. Wanda teaches their daughter, Morgan, at home, leads a "Moms in Prayer" group, helps lead "Know and Grow – Women of Grace" and has an active role in the children's ministry at Grace Church.

About Jerad
At the age of 4, Jerad got hit in the mouth with a baseball and began bleeding. His dad used the opportunity to talk to Jerad about the blood Jesus shed on the cross as payment for our sin. Jerad realized his need for a Savior and gave his life to Jesus. After moving from Kentucky to Arizona, his parents felt called to the mission field and moved him and his brother from the desert of Phoenix to the arctic of Quebec! He learned the French language and integrated into life in the Greater Montreal area.
Jerad got serious about his faith when he experienced the untimely death of his Muslim best friend at 19 years old. He had always talked "religion" with his buddy, but not about having a "relationship with Jesus". After graduating from Word of Life Bible Institute (1996, 1997), Jerad went to Lancaster Bible College where he reunited with Wanda Martin. They were married on June 17, 2000. Jerad studied music at LBC and has degrees in Bible, general studies and pastoral studies.
Jerad and Wanda served as missionaries with Fellowship International Mission (FIM) at Grace Church in Montreal, Quebec, Canada for 8 years before handing over their youth work in the capable hands of a native Montrealer/WOLBI graduate.

About Wanda
Wanda was raised in a loving Christian home in New Holland, Pennsylvania. Both Wanda's parents make reading their Bible daily, investing in missionaries, and thoughtfully caring for others priorities in their lives. Wanda began her relationship with Jesus at the young age of 6. Her mom encouraged her to share her faith with others and Wanda did not delay – she had her first convert in 1st grade. After Wanda's young friend trusted Christ, Wanda bluntly told her where her mother would be going if she didn't accept Jesus' free gift of salvation…thankfully, Wanda's tactics have gentled as she's matured.
Wanda graduated from Word of Life Bible Institute in NY (1996) and Lancaster Bible College (2000) with degrees in Bible and Elementary Education. Jerad and Wanda have 2 children, Gabriel (3/25/2002) and Morgan Joy (6/15/2004). After moving to to the island of Montreal in the province of Quebec, Canada in 2012 to begin a youth ministry, they gained their "added blessing daughter", Ravena Hall-Sarpal (11/1/1998). Wanda enjoys teaching young people and has a passion for people to grow in their relationship with Jesus.
"Yea, so have I strived to preach the gospel, not where Christ was named, lest I should build upon another man's foundation." Romans 15:20
To contribute via cheque, please write the cheques in the name of:
"Word of Life Canada"
In the memo section designate:
Jerad Mellete
Mail to:
Word of Life Canada
617796 Grey Road 18
Owen Sound, ON N4K 5W4