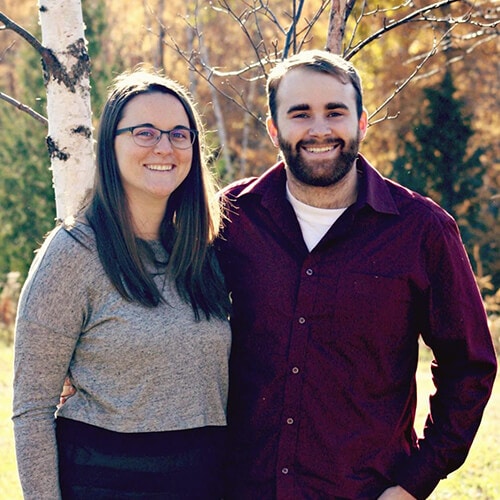 Rebecca grew up in a family that loves and serves Jesus Christ as their Saviour. When she was seven years old, her mother led her into a relationship with the Lord. Through family, church, and Word of Life Youth Camp, God shaped her relationship with Christ, and challenged her to live according to the Word. Rebecca attended the Word of Life Bible Institute in 2010-2011 and graduated from Liberty University with a Bachelor of Science in Communication Studies Advertising and Public Relations in 2014.
Rebecca serves on staff as the Marketing & Media Director for Word of Life, knowing that she could use her skillset for God's purpose. This position gives her the unique opportunity to share with people about Word of Life and the impact God is making though WOL ministries.
Rebecca married Andrew in April of 2017 and since then, they have lived in Durham, Ontario. Andrew is the production manager for Greentronics, a company that produces electronic equipment for agricultural machinery.
To contribute via cheque, please write the cheques in the name of:
"Word of Life Canada"
In the memo section designate:
Rebecca Menkveld
Mail to:
Word of Life Canada
617796 Grey Road 18
Owen Sound, ON N4K 5W4